Shopping Basket
Your Basket is Empty
There was an error with PayPal
Click here to try again
Thank you for your business!
You should receive an order confirmation from Paypal shortly.
Exit Shopping Basket
One21 guarantee to get your JOB in front of more EYES and take the Hassle out of Hiring!
A Tauranga-based national and global reaching outsourcer of recruitment services, One21 looks after your business recruiting needs from top to toe and have experience working across a wide range of industries and professions at all levels. We utilize our wide advertising reach, extensive database, and job market expertise to source and attract skilled personnel for employers and assist job seekers with their career moves.
One21 manages a timely and cost-effective recruitment process, making it easy for you to get on with the important job of running your business, whilst we find the right people to work in it.
Contact: Kirsty Morrison
@ One21 - Recruitment Business Partners
P: 021 355 179 E: [email protected]
Check out our latest Jobs:
https://www.seek.co.nz/one21-jobs
www.therecruitmentoutsourcer.com
nz.linkedin.com/in/kirstymorrisonone21
https://www.facebook.com/One21Recruitment
https://www.instagram.com/one21recruitment/
Twitter: therecruitmentoutsourcer.com
#cvwriting #mountmaunganui One21 #tauranga #recruiting #hiring #CVwriting #redundancies #outplacementsupport #careercounselling #jobs #bnielitenz
| | |
| --- | --- |
| Posted on 24 October, 2019 at 17:55 | |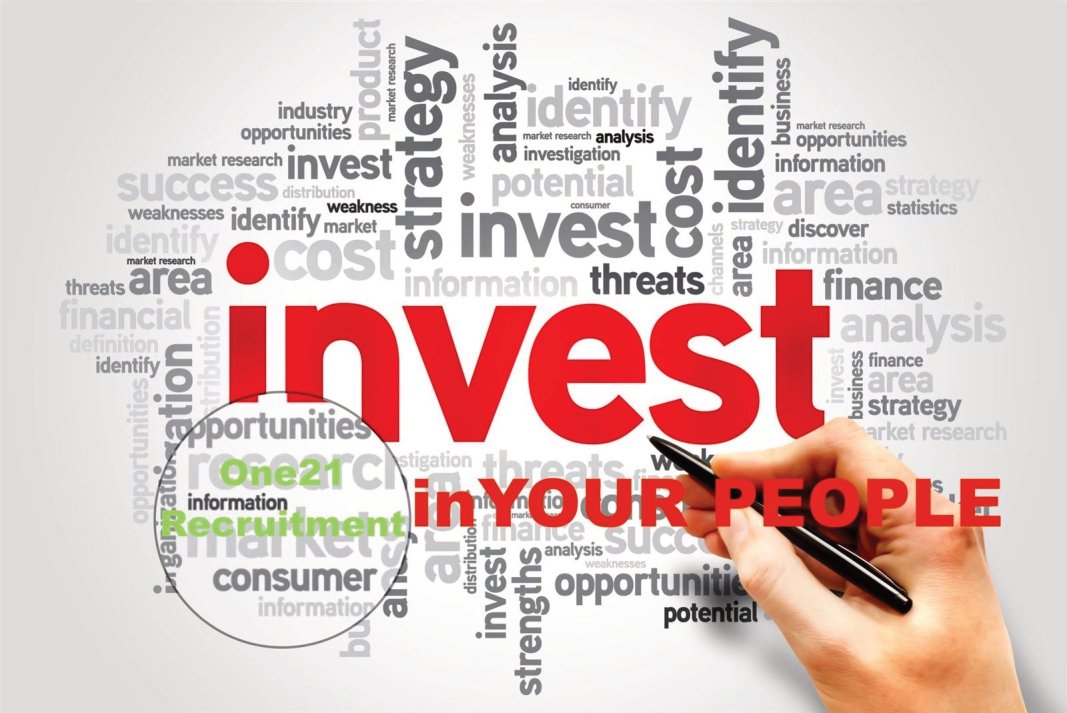 Making your next People Investment? 
Talk to One21 Recruitment about managing the recruitment process for you and benefit from the following .....

1. LEAD GENERATION and Targeted Selection

2. EMPLOYER BRANDING Full Transparency = MORE Quality Candidates Applying

3. Knowledge of the current JOB MARKET

4. NOT just CV Spammers and Forwarders

5. Comprehensive REFERENCE CHECKS

6. Utilising Technology

7. Candidate Relationship Management and timely Communications

8. Unbiased Processing and neutral 'Buffer in the Middle' for internal / external / referrals

9. Sourcing Locally, Nationally and Internationally

10. Transparent Costs - Fixed fees mean NO High Commissions

11. Contract and Salary Negotiations

12. Sustainable Hiring - not just after a quick fix we have a vested interest in YOUR INVESTMENT.

One21 have a Passion for helping People into Professions
Read Full Post »
| | |
| --- | --- |
| Posted on 1 September, 2016 at 19:29 | |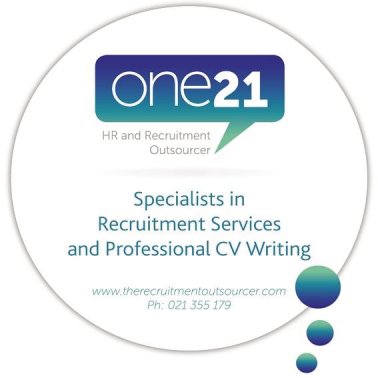 CV Writing / CV Makeover 
Half Price Special 
Limited Spaces
One21 - The Recruitment Outsourcer
Have you found you are not getting interviews for jobs that should have been a perfect match? Perhaps your CV is ending up in the 'Not Complete / Too Many Questions / Badly Written / Too Many Errors / Out of Date / Antiquated Style' basket of a hiring managers inbox?
For a limited time we are offering a half price special on CV writing / CV updating.
One21 are recruitment professionals with many years experience recruiting for leading businesses and organisations in the Bay of Plenty and beyond and we know what information is crucial to getting you to the next stage of a job selection process.
Many of the top Managers and CEO's in Tauranga have utilised One21's CV writing services to help them with their own career moves, as they know the benefits of outsourcing to a specialist.
Get an up to date, interview-worthy Curriculum Vitae that we know Employers will want to see. We assess your Resume from a Recruiters perspective, freshen it up for the current job market, re-format, and add key words and information that we know our own clients insist on seeing.
Please contact One21 now to schedule in your 'CV Makeover'. There are Limited Spaces available.
One21 - The Recruitment Outsourcer
RCSA Accredited Professional Recruiter
Ph: 021 355 179
LinkedIn: nz.linkedin.com/in/kirstymorrisonone21
Web: www.therecruitmentoutsourcer.com
Read Full Post »
| | |
| --- | --- |
| Posted on 7 June, 2015 at 16:57 | |

EMPLOYEE COST CALCULATOR
A new employee might take your business to a whole new level. But before you commit, take a moment to think about the less obvious costs involved in taking on a new employee. 
Use the 
Employee Cost Calculator 
to understand the costs of a new employee. This provides indicative costs of what hiring will actually cost, and prompt you to also think about:
Salary or hourly wages
ACC levies, KiwiSaver contributions and Fringe Benefit Tax
Recruitment costs (Nb: One21 Recruitment are a contractor with specialised skills and charge lower costs than a recruitment agency charging a contingency fee - this will save you on many other costs in regards to time, advertising, processing applications, interviewing and making the right decision)
Equipment, tools and office space costs
Training and development costs
Bonuses and rises
After using the tool, balance the expected cost against what value you think a new employee will bring. They are likely to be worth the extra money if their skills will help you expand your business into new markets or get you more work.
http://www.business.govt.nz/employeecostcalculator/
Read Full Post »
| | |
| --- | --- |
| Posted on 18 April, 2014 at 1:08 | |
DO YOU KNOW HOW AN RPO WORKS?
Recruitment Process Outsourcing is where an employer outsources or transfers all or part of its recruitment activities to an external service provider who specializes in this area (such as One21 - The Recruitment Outsourcer). We act as the 'internal' recruitment function for your company for either a portion or all of the job and can manage the entire recruiting/hiring process or just parts of it. 
We usually work very closely with the Human Resource or Hiring Managers as the recruitment arm of the business, manage any collaborative relationships with specialist recruitment agencies when necessary and take care of all the advertising and marketing of the role vacancy, all communications and arrangements with applicants and every other aspect of the recruitment process. 
An RPO does not charge a commission of the candidates annual salary, we are paid on an hourly basis or a fixed fee for the project and when we work with agencies they lower their commission to account for the fact that we are sharing the workload and they are benefiting from our client relationship.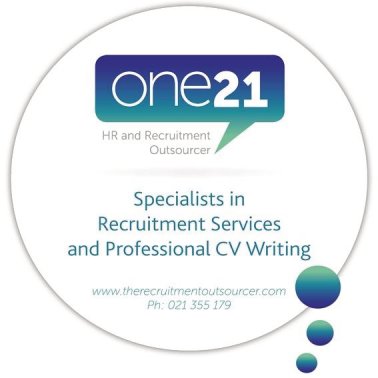 A properly managed RPO will improve a company's time to hire, increase the quality of the candidate pool and window of opportunity to attract the best talent, offer the latest in technology for marketing and applicant tracking systems, provide verifiable metrics, reduce cost significantly and improve on compliance. 
Thats us in a nutshell... :) 
But for a full list of the many tasks we take off your hands as an RPO then contact Kirsty Morrison
One21 - The Recruitment Outsourcer
For Better Employment Solutions
Read Full Post »
| | |
| --- | --- |
| Posted on 15 January, 2014 at 19:05 | |
LOOK EMPLOYERS!
Save Time and Money when recruiting for your next vacancy as One21 have Skilled Candidates available now who have already been screened, interviewed and reference checked. 
We have Accountants at all levels, Project Managers, Company Managers, Medical Device Specialists, Engineers, Designers, Business Developers, Administrators and Sales and Marketing staff ... to name a few.
For more information contact: 
Kirsty Morrison 
RCSA Accredited Recruiter
One21 - HR and Recruitment Outsourcer
Ph: 021 355 179
HR / RECRUITMENT / OUTPLACEMENT SUPPORT /EMPLOYEE ENGAGEMENT /RESUMES

Read Full Post »
| | |
| --- | --- |
| Posted on 4 September, 2013 at 23:00 | |
It's the last chance to ask for Votes to become NZ's 'Favourite Small Recruiter' - possibly even the smallest :) If you haven't voted yet and think One21 - HR and Recruitment do a good job then please take a moment to show your support by clicking on the link below - it is really appreciated. 
Many Thanks 
Kirsty x

Read Full Post »
| | |
| --- | --- |
| Posted on 3 August, 2013 at 22:47 | |
Do you know any SME Businesses or large organisations that could benefit from employee engagement interviews or professionally conducted performance reviews? Or they may need help planning an HR strategy thats going to help them gain, train and retain the right staff and save them money in the long run. 
One21 specializes in the holistic planning for everything to do with employment -  not just the recruitment process but what comes before and after. Its not about a quick fix - we are helping businesses grow with long term answers to their employment needs. 
We work alongside existing HR and Hiring Managers or fill the gap if a business doesn't have these resources. One21 HR and Recruitment Outsourcing is an affordable way to get quality best practice solutions into any sized company.
We appreciate referrals of large organisations or small to medium size businesses who are looking for sustainable, best practice and better employment solutions. 

One21 - HR and Recruitment Outsourcer
Kirsty Morrison
Ph: 021 355 179
Outplacement Redundancy Support . CV Writing . Recruitment Processing . Job Marketing . HR . Employee Engagement . People Performance . Exit Interviews
Read Full Post »
| | |
| --- | --- |
| Posted on 7 October, 2012 at 19:16 | |
Legal Executive (3 months Fixed Term) Te Puke
R&D Process Development Manager (Full Time to Part Time) Katikati
Sales Consultant - New Home Builds (Perm) Tauranga 
Project Coordinator (Perm) Katikati
Business Development Manager (Perm) Christchurch 
IT C# and ERP Developer (Perm) Tauranga
Horticulture Manager (Perm) Tauranga 
Telephone Client Manager (Perm) Christchurch 
Trainee Train Managers (Perm) Auckland 
All The Recruitment Outsourcer positions get advertised along with QJumpers vacancies on 
www.qjumpers.co.nz 
And if you are an employer looking to recruit ask Kirsty Morrison today for the most cost effective and efficient way to do it - as the starter package at $299 is cheaper than advertising yourself it really is a 'no-brainer'! Email
[email protected]
or phone 021 355 179 
Read Full Post »
| | |
| --- | --- |
| Posted on 30 August, 2012 at 8:22 | |
Very excited about the new packages being rolled out next week by QJumpers - you can get their great advertising and database management systems along with my experienced filtering/screening services for the price you would normally pay just to advertise a vacancy online! Or I can shortlist and interview candidates for less than $1500. Call me now for more information on these great cost and time saving packages Ph: 021 355 179 Email:
[email protected]
Read Full Post »
| | |
| --- | --- |
| Posted on 30 August, 2012 at 7:57 | |
Very excited to be contracting to QJumpers and looking after their filtering and shortlisting services. Happy to talk to companies about how these services can save you money on the traditional recruitment services and can either be self managed or run with myself as your personal account manager. Email me for the new price packaging due out this week and I can work out the best recruiting services to suit your job vacancy!
[email protected]
or ph 021 355 179
Read Full Post »
/