Shopping Basket
Your Basket is Empty
There was an error with PayPal
Click here to try again
Thank you for your business!
You should receive an order confirmation from Paypal shortly.
Exit Shopping Basket
One21 guarantee to get your JOB in front of more EYES and take the Hassle out of Hiring!
A Tauranga based national and global reaching outsourcer of recruitment services, One21 look after your businesses recruiting needs from top to toe and have experience working across a wide range of industries and professions at all levels.
We utilise our wide advertising reach, extensive database and job market expertise to source and attract skilled personnel for employers and assist job seekers with their career moves.
One21 manage a timely and cost effective recruitment process, making it easy for you to get on with the important job of running your business, whilst we find the right people to work in it.
Contact: Kirsty Morrison
@ One21 - Recruitment Business Partners
P: 021 355 179 E: [email protected]
Check out our latest Jobs:
https://www.seek.co.nz/one21-jobs
www.therecruitmentoutsourcer.com
nz.linkedin.com/in/kirstymorrisonone21
https://www.facebook.com/One21Recruitment
https://www.instagram.com/one21recruitment/
Twitter: therecruitmentoutsourcer.com
#cvwriting #mountmaunganui One21 #tauranga #recruiting #hiring #CVwriting #redundancies #outplacementsupport #careercounselling #jobs #bnielitenz
| | |
| --- | --- |
| Posted on 17 November, 2019 at 23:37 | |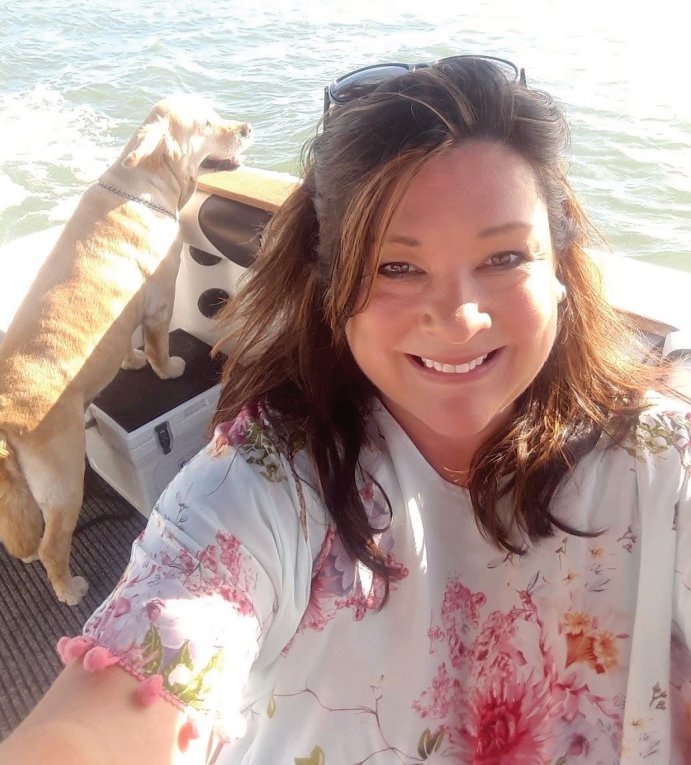 SUMMER IN THE BAY!
At this time of the year any spare time (when not recruiting for my clients Jobs of course :) is spent boating, beaching, camping, gardening, at food & wine festivals, race days, alfresco dining, shopping and at the markets - enjoying everything the beautiful Bay of Plenty has to offer. 
 Job Seekers who want to Work & Play in the Bay check out the jobs we have listed at One21 Recruitment.... 
And Employers thinking of hiring in time for either side of Christmas please get in touch with One21 now, so we can put in place an effective and timely marketing plan .
Read Full Post »
| | |
| --- | --- |
| Posted on 30 October, 2019 at 3:22 | |
| | |
| --- | --- |
| Posted on 24 October, 2019 at 17:55 | |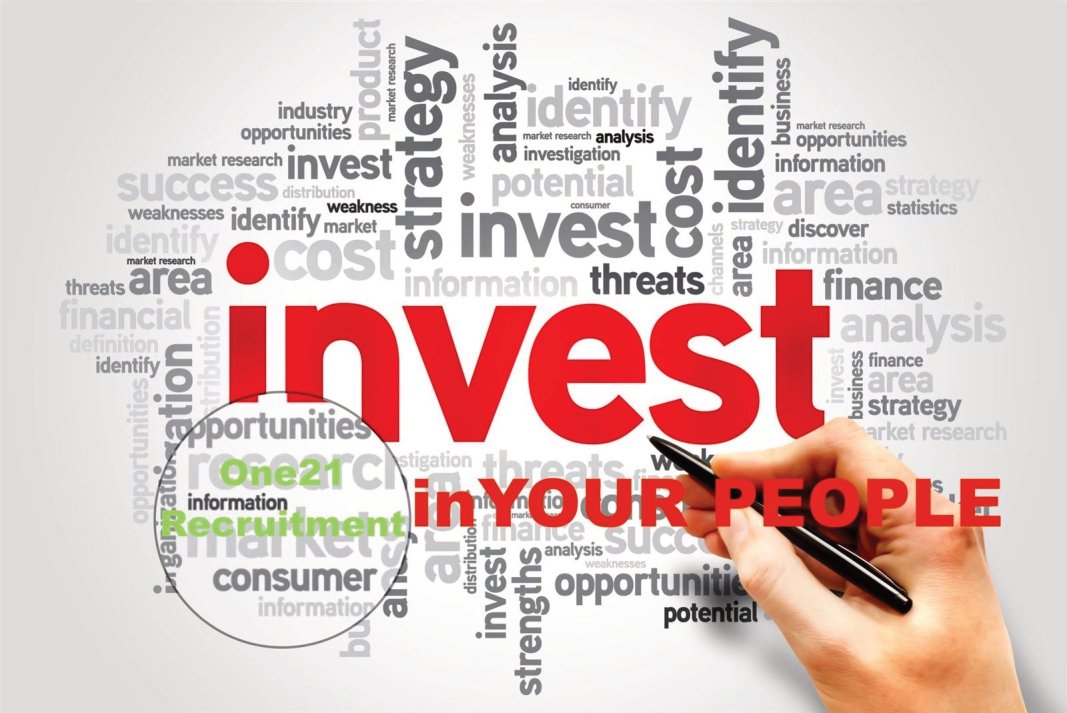 Making your next People Investment? 
Talk to One21 Recruitment about managing the recruitment process for you and benefit from the following .....

1. LEAD GENERATION and Targeted Selection

2. EMPLOYER BRANDING Full Transparency = MORE Quality Candidates Applying

3. Knowledge of the current JOB MARKET

4. NOT just CV Spammers and Forwarders

5. Comprehensive REFERENCE CHECKS

6. Utilising Technology

7. Candidate Relationship Management and timely Communications

8. Unbiased Processing and neutral 'Buffer in the Middle' for internal / external / referrals

9. Sourcing Locally, Nationally and Internationally

10. Transparent Costs - Fixed fees mean NO High Commissions

11. Contract and Salary Negotiations

12. Sustainable Hiring - not just after a quick fix we have a vested interest in YOUR INVESTMENT.

One21 have a Passion for helping People into Professions
Read Full Post »
| | |
| --- | --- |
| Posted on 21 October, 2019 at 17:23 | |
Lines are still open 
for recruiting an Overhead Line Design Engineer 
for Edison Consulting Group...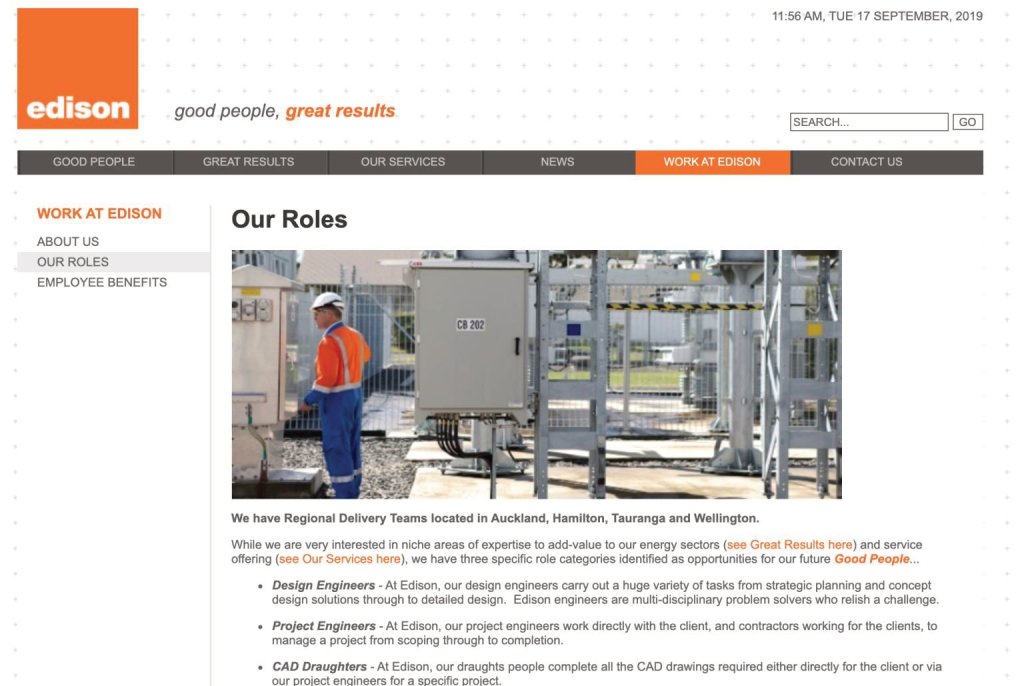 Read Full Post »
| | |
| --- | --- |
| Posted on 21 October, 2019 at 17:07 | |
Gartshore are specialists in commercial and retail Interiors, Fit-Outs, bespoke cabinetry & Joinery
Gartshore Group deliver exceptional commercial and retail interior fit-outs
Key leadership positions
Join Gartshore, leaders in the construction, shop fitting, joinery supply sector
Read Full Post »
| | |
| --- | --- |
| Posted on 13 October, 2019 at 16:06 | |
NEW JOB! National Operations Manager 
Interior Fit-outs - Joinery. 
Tauranga based
National Operations Manager for the Gartshore Group Tauranga - specialists in Commercial and Retail Interiors, Fit-Outs, bespoke cabinetry & Joinery.
Key leadership position, management of Resources, Operations, Project Managers
Construction, commercial & retail interiors, shop-fitting, joinery supply sector
Managing People, Projects, Performance, Productivity, Efficiency, Profitability
Attractive Salary plus relocation costs within NZ
APPLY ONLINE with One21 - The Recruitment Outsourcer for Gartshore Group 
Read Full Post »
| | |
| --- | --- |
| Posted on 5 September, 2018 at 21:07 | |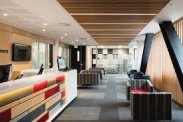 FOREMAN 
SHOP-FITTER  CARPENTER
CAD DETAILER
SPRAY-PAINTER
HEALTH & SAFETY
The Gartshore Group have Auckland and Tauranga INTERIOR FIT OUT jobs for you!
There are roles available in both Tauranga and Auckland for:
Finishing Carpenters and Shop-fitters
Working Foreman
CAD Detailers
Spray-painters
Cabinet Makers / Joiners
Management Accountant
Health & Safety Officer 
Asbestos Removal Supervisor
Installation Team Members
And more .....
FOREMAN - Finishing Carpenter
We are looking for experienced and skilled foremen with a background in running a team of interior fit-out shop-fitters, finishing carpenters in the retail / commercial interiors sector.
This is a great opportunity to become a leading part of an experienced and cohesive team, carrying out a range of exciting and varied interior fit out and bespoke joinery projects.
To be successful in this role you will:
Experience running team of shop-fitters in interior fit-out / refurbs
Trade qualified Cabinet Maker / Joiner / Builder / Tradesman
Able to travel with the role as required
A mix of experience would be preferred in, Partitioning, Joinery, Cabinet Making
Mathematical accuracy, efficiency and problem solving skills
Precision orientated with exceptional attention to detail
Experience delivering high level quality workmanship to tight dealines
A team player with excellent communication skills

So get in touch TODAY with Kirsty at One21- the recruitment outsourcer for Gartshore.
To find out more about these opportunities please
APPLY ONLINE HERE
with your CV and Cover Letter. Or call to confidentially discuss this opportunity in person:
Kirsty Morrison 
One21 - The Recruitment Outsourcer for The Gartshore Group
Ph: 021 355 179
Email: 
[email protected]
Web: www.therecruitmentoutsourcer.com
Read Full Post »
| | |
| --- | --- |
| Posted on 5 August, 2018 at 21:12 | |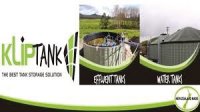 KLIPTANK INSTALLATION TEAM MEMBER
DO YOU….
Enjoy travelling and love a job with variety?
Like to work in the great outdoors?
Also happy to get stuck in on the tools in the workshop?
Want to be part of a fun and hard working team?
Want to earn some good money? (Hourly rate PLUS Accommodation PLUS Meals)
Come from an installation / building / manufacturing / on the tools type background?
Have an easy going personality and a positive, energetic and enthusiastic attitude?
Feel a sense of pride as your referees / past employers happily vouch for your excellent work ethics, punctuality, reliability, honesty and attendance?
Have a full, clean drivers license?
Have NZ residency or a Working Visa?
IF SO…..
We want to hear from you today!
Kliptank are seeking a mechanically minded and energetic Installation and Workshop Team Member, who can hit the ground running with their hard working tank installation team based in Tauranga, who regularly get to travel the country and work in some great locations.
WHAT TO DO IF THIS IS YOU…
Apply online now with your CV or give Kirsty a call!
Ph: 021 355 179
Read Full Post »
| | |
| --- | --- |
| Posted on 25 July, 2018 at 19:04 | |
Spray-painter, CAD Detailer, QS Manager, Lead Foreman Shop-fitter, Asbestos Removal Supervisor, Project, Contracts Office Administrator, Installation Workshop Team Member, Senior Estimator, Senior Graphic Designer, Overhead Line Design Engineer, Product Design Engineer, Tauranga, Senior Interior Fit-Outs Project Manager, Electricity Infrastructure Project Manager's, Cabinet Makers, Detailers, Shop-fitters, Jobs in Tauranga, Hamilton, Auckland and Wellington
For One21's #JobVacancies link here to APPLY ONLINE:
#projectmanagement #productdesign #spraypainting #graphicdesign #engineers #energy #electricity #quantitysurveying #TaurangaJobs #shopfitting #Interiors #estimates #cabinetry #joinery #cadcam #asbestos #One21Jobs #recruitmentadvertising #recruiting #consulting #Job #Vacancies #RecruitmentAgency #TaurangaRecruitmentAgency #Projects #Contracts #Shop-fitter
Read Full Post »
| | |
| --- | --- |
| Posted on 6 June, 2018 at 20:45 | |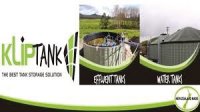 INSTALLATION & WORKSHOP TEAM MEMBER 
KLIPTANK LTD
Installation and Workshop Team Member sought for Kliptank Ltd, based in Tauranga and travelling nationwide installing unique tank storage solutions.
- Technical / fitting / maintenance / construction site experience?
- Good mechanical aptitude and competent with power tools?
- Keen to travel with a team of on-site installation crew?
- Physically fit and able to lift, carry and install?
- Punctual, reliable, committed and not afraid of long days away?
If this is you then please don't hesitate to APPLY ONLINE today!
See full Job Details Here: 
https://www.seek.co.nz/job/36403305?type=standout
Kirsty Morrison
One21 - The Recruitment Outsourcer for Kliptank and Businesses in the Bay
RCSA Accredited Professional Recruiter
Email:
[email protected]
Ph: 021 355 179
Web: 
www.therecruitmentoutsourcer.com
Read Full Post »
/