Shopping Basket
Your Basket is Empty
There was an error with PayPal
Click here to try again
Thank you for your business!
You should receive an order confirmation from Paypal shortly.
Exit Shopping Basket
One21 guarantee to get your JOB in front of more EYES and take the Hassle out of Hiring!
A Tauranga based national and global reaching outsourcer of recruitment services, One21 look after your businesses recruiting needs from top to toe and have experience working across a wide range of industries and professions at all levels.
We utilise our wide advertising reach, extensive database and job market expertise to source and attract skilled personnel for employers and assist job seekers with their career moves.
One21 manage a timely and cost effective recruitment process, making it easy for you to get on with the important job of running your business, whilst we find the right people to work in it.
Contact: Kirsty Morrison
@ One21 - Recruitment Business Partners
P: 021 355 179 E: [email protected]
Check out our latest Jobs:
https://www.seek.co.nz/one21-jobs
www.therecruitmentoutsourcer.com
nz.linkedin.com/in/kirstymorrisonone21
https://www.facebook.com/One21Recruitment
https://www.instagram.com/one21recruitment/
Twitter: therecruitmentoutsourcer.com
#cvwriting #mountmaunganui One21 #tauranga #recruiting #hiring #CVwriting #redundancies #outplacementsupport #careercounselling #jobs #bnielitenz
| | |
| --- | --- |
| Posted on 5 June, 2018 at 19:53 | |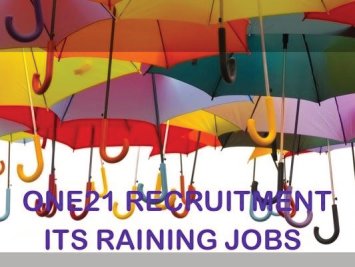 One21 are Recruitment Process Outsourcers for businesses in the Bay of Plenty and beyond. 
At the moment we have a number of skilled roles to fill in Auckland, Tauranga and Wellington such as; Asbestos Removal Supervisor, Distribution Overhead Line Mechanics and Design Engineers, Product Engineers, Project Managers, Commercial Managers, Estimators, Installers, Graphic Designers and MORE!
Check out all our current job vacancies
HERE!
Read Full Post »
| | |
| --- | --- |
| Posted on 9 May, 2018 at 21:05 | |
Commercial Manager / Quantity Surveyor Manager - Tauranga 
Regional Manager / Business Development - Auckland 
Project Manager of Commercial and Retail Interior Fit-outs - Auckland 
Shop-fitters - Auckland 
Cabinet Makers / Joiners - Tauranga 
One21 is The Recruitment Outsourcer for The Gartshore Group
http://www.therecruitmentoutsourcer.com/JOB-VACANCIES.html
Read Full Post »
| | |
| --- | --- |
| Posted on 9 May, 2018 at 20:44 | |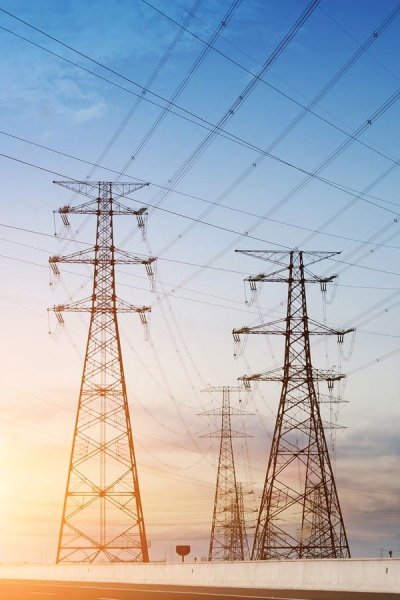 Electricity Infrastructure & Energy Sector Jobs in New Zealand 
Overhead Line Design Engineer
Edison Consulting Ltd
Work from Auckland, Hamilton, Tauranga or Wellington
Project Manager
Edison Consulting Ltd
Wellington
Retail Energy Sales Consultant
Nova Energy Ltd
Wellington or Dunedin 
Read Full Post »
| | |
| --- | --- |
| Posted on 9 April, 2018 at 21:39 | |

SALES COORDINATOR
Kliptank Ltd
Tauranga, Bay of Plenty
Full Time 8.30am – 5pm Monday to Friday
Start: April/May
Due to significant growth Kliptank, based in Tauriko, Tauranga, is looking for a talented multi-tasker to join their team as a Sales Co-Ordinator.
Their business involves the design, manufacture and installation of quality tank solutions to a wide and diverse client base from farmers to councils and industrial clients. 
The position of Sales Co-ordinator is one of the most important roles in their company.  This role is a very busy one that co-ordinates between the sales, manufacturing and installation teams as well as direct liaison with their customers to ensure they are informed and Kliptank delivers every step of the way.
In this role your day will involve:
Responsibility for ensuring all the parts of a sale come together to deliver the best outcome for the customer
Communicating with customers throughout the sales process
Working closely with the Sales Reps, production, engineering and installation teams to create a team approach to the customers dealings with Kliptank
Ensuring smooth processing of sales from confirmation through to installation 
Processing accurate Building Consent documentation and following through to council sign off
Being across numerous jobs at any one time – multi tasking at its best
To succeed in this role you need to bring the following skills:
Proven experience in a sales support / coordination role
Previous experience in a trades / manufacturing environment
Excellent time management, organisational and decision making skills
Excellent communication skills both written & verbal 
Ability to produce accurate documentation to ensure we meet agreed installations and deadlines
Proven multi-tasking skills
Proven skills in MS Office and the ability to learn new systems
Initiative, enthusiasm and a great attitude to life
If you feel this role is for you we would love to hear from you. 
Please
APPLY ONLINE HERE
today! You are welcome to look up the website to find out more about the company www.kliptank.com but please be aware all applications must be made through One21 Recruitment to be considered.
Kirsty Morrison
One21 - The Recruitment Outsourcer for Kliptank Ltd
Ph: 021 355 179
All JOB Vacancies: www.therecruitmentoutsourcer.com
One21 for the Best Choice in Talent Sourcing Solutions
Read Full Post »
| | |
| --- | --- |
| Posted on 5 April, 2018 at 5:21 | |
STRUCTURAL STEEL ESTIMATOR / JOBBING SUPERVISOR
Mount Maunganui Engineering Ltd
Tauranga, Bay of Plenty
Full Time, Permanent Position
Mount Maunganui Engineering is a homegrown company with over two decade's worth of experience and are a trusted steel supplier of choice in the Tauranga region. They have carved a niche in the industry among the leading structural, stainless steel and mild steel fabricators.
With qualified fitters and welders and specialised machinery they can carry out all design and build projects, as well as customer supplied designs, whether it is mild steel fabrication, stainless steel fabrication, or maintenance engineering.
They have an exciting opportunity available for a Jobbing Supervisor with experience in Structural Steel who will predominantly be dealing with their structural steel clients and liaising with engineers, architects, sales, workshop foreman and site supervisors on varied projects.
The Jobbing Supervisor role is responsible for project management from the quoting stage right through to site completion, ensuring activities are being conducted according to schedule and budgetary constrictions and supervising day to day jobbing work. You will carry out quoting and budget estimates, basic drawings, project timelines and job sheets, liaise with suppliers, provide accurate and timely preparation of estimates, labour and material costs, and be a hands-on jobbing supervisor for varied engineering projects.
We are looking for someone who:
Holds a Trade Certificate or Level 4 Nat Cert in Engineering, and/or has a min of 5 years related engineering experience
Is able to read and interpret drawings, perform calculations, use hand held measuring tools.
Experienced with MS Project, Excel and Word.
Basic knowledge of software drawing programs.
Estimating / Quantity Surveying experience.
Experienced with Quality Assurance and monitoring of Health and Safety on projects.
Accuracy and a strong eye for detail.
Strong time management and excellent verbal and written communication skills.
Above average customer service skills and strong problem-solving abilities.
Ability to work effectively autonomously and lead a team.
Be physically fit and able to move objects up to 25kgs
To find out more please 
APPLY ONLINE HERE
with your CV and Cover Letter. Or call to Kirsty Morrison to confidentially discuss this opportunity in person.
One21 recruiting exclusively for Mount Maunganui Engineering 2000 Ltd
Ph: 021 355 179
More job vacancies: www.therecruitmentoutsourcer.com
One21 - for Innovative Recruiting Solutions
Read Full Post »
| | |
| --- | --- |
| Posted on 13 March, 2018 at 5:30 | |
SALES TEAM
MANAGER
RETAIL SALES TEAM MANAGER
Hamilton, Upper North Island Region
Base salary + commissions 
+ bonuses + car
Nova Energy has an outstanding opportunity available for a highly skilled Team Manager for their Retail Energy Sales team. This role involves running a team of Retail Energy Sales Representatives covering the Waikato region.More than 100,000 Kiwi businesses and homes have switched to Nova nationwide and saved on their energy bills. 
Nova Energy's generation utilises a smart mix of energy options to suit the needs of Kiwis and offer great serviceReporting to the Manager of Direct Sales and working closely with other sales teams and internal divisions across Nova Energy, your responsibilities will include driving new customer acquisition in the SME Commercial segments/markets in the Upper North Island Region.
Key Responsibilities Include:
Recruitment, training, development and management of the Retail Energy Sales Team
Budget management and delivering business growth objectives
Customer acquisition growth
Annual goal planning for sales initiatives and target setting
Motivating a results focused and high performance team
Working closely with Sales and Marketing and direct sales teams to identify and deliver new programmes for driving sales leads and closing sales
Following existing quality control audits programmes
Ensuring the team follows HR and Health and Safety compliance, organisational policies and guidelines and relevant statutory obligations
The Successful Applicant will Have:
5+ years sales team management experience
Preferably come from the Energy Sector or a comparative industry
Proven success in coaching and leading remote teams is an advantage
Project management experience
Well-honed organisation and time management skills
Computer skills, including use of word, spread sheets, business communications and graphics applications, along with fast and accurate typing ability
Full, clean New Zealand drivers licence
Excellent interpersonal communication skills
In addition, you will be a strong, highly self-motivated manager, who is capable of leading and influencing others.Find out more about the company by looking up https://www.novaenergy.co.nz/. However please be aware that all applications must be made online through One21 to be considered.
APPLY ONLINE HERE
Applications close Friday 23 March, but please do not hesitate to get your application in now, as appointments may be made sooner for the right person. All applications will be dealt with in complete confidence.
Kirsty Morrison

One21 - The Recruitment Outsourcer
Recruiting exclusively on behalf of Nova Energy Ltd
Ph: 021 355 179
APPLY ONLINE HERE
Web: www.therecruitmentoutsourcer.com 
One21 for the Best Choice in Talent Sourcing Solutions

Read Full Post »
| | |
| --- | --- |
| Posted on 13 March, 2018 at 4:59 | |
Gartshore Group - Construction, Joinery, Shopfitters, Bespoke Cabinet Making, Commercial and Retail Interior Fit-Outs
Based in Tauranga, Bay of Plenty, New Zealand
Organisational and Project Management experience
The role of National Operations Manager is a key leadership position encompassing the daily management of resources (plant and labour) to ensure the most optimal and efficient completion of projects for the Gartshore Group.
Gartshore have provided quality commercial and retail interior fit-outs for a wide range of customers throughout Australasia for over 50 years. With substantial resources at their disposal to meet the demands of the construction, commercial, retail interiors and joinery supply sector, Gartshore's are well positioned to successfully manage any project in New Zealand, Australia and the South Pacific, from the smallest office / retail shop to a national chain of stores, to a high end luxury hotel. 
Gartshore's operates its head office from a new 30,000 square meter facility in Tauriko, Tauranga, in very close proximity to the main motorways, airport and shipping ports. They have a customer focused culture and strive to exceed delivery expectations and build long term relationships based on trust, mutual respect and professionalism.They are looking for a dynamic and experienced senior manager who will develop and implement systems and processes to improve performance, productivity, efficiency and profitability within their Project Management and Operations teams.
This role involves:
Planning, directing and coordinating resources in conjunction with your direct reports, the Interior Fit Out Project Managers
Ensuring all projects are completed on time and within the labour hours allocated, in a correct, cost effective and timely manner and in alignment with specifications and quality requirements
Regular reporting to Senior Management Team and Company Directors
Developing and retaining professional relationships with key clients
Overseeing the recruitment and training of new staff
To be successful you will:
Have the energy, passion, organisational leadership and development skills to influence, drive and motivate highly skilled project managers 
Have experience running large scale, complex projects and coordinating resources across multi-sites
Come from an Interior fit outs / joinery background
Have excellent commercial business acumen and the ability to drive strategic initiatives
Computer literate with a high level of written / verbal communication skills
Strong change management experience with an interest in process and systems development and continuous improvement
Knowledge of Construction Contracts Act and other applicable legislation
To find out more about this opportunity please 
APPLY ONLINE HERE
with your CV and Cover Letter to Kirsty Morrison who is managing the recruitment process on behalf of the Gartshore Group, or call to confidentially discuss this opportunity in person.
Kirsty Morrison
One21 - The Recruitment Outsourcer for The Gartshore Group
Ph: 021 355 179
APPLY ONLINE HERE
One21 - for Innovative Recruiting Solutions

Read Full Post »
| | |
| --- | --- |
| Posted on 26 February, 2018 at 3:34 | |

DYNAMIC FINANCIAL POSITION
Aotea BOP Ltd
Electrical, Data and Communications
Mount Maunganui, Tauranga
Permanent Position (Part-Time or Full Time Hours - flexible for the right person)
Aotea BOP Ltd are looking to recruit a motivated, dynamic, and visionary financial individual for an integral position within their Mount Maunganui branch, to take control of all accounting functions within their business.
Although independently operated Aotea BOP Ltd is part of the Aotea Group of Companies with branches represented Nationwide. They are one of the largest electrical contracting companies in the Bay of Plenty and their business consists of 4 divisions, all of which are related to the Electrical / Construction industry and need to to be reported on separately and consolidated. The successful applicant will be reporting to the Director and working closely with the Managers of the other divisions.
This position requires a skill set of advanced accounting skills, strong attention to detail, a positive can-do attitude, and a proactive and innovative approach to streamlining and enhancing current processes, resolving issues and improving the overall service offering.
To be successful in this role you will have:
Relevant experience in accounting / finance (qualifications preferred)
Advanced computer skills in MS Office, MS Excel and databases
Working knowledge of Nimbus or similar Accounting software
Experience in debtors, creditors, invoicing, GST, financial reporting, monthly and year end processing etc
IMS Payroll and PAYE experience
Ability to process and report on large amounts of data
Knowledge of bookkeeping and accounting principles and current New Zealand practices, standards, laws and regulations
High attention to detail and accuracy
Ability to work independently in this sole charge position, as well as direct and supervise when required
Good interpersonal communication skills both written and verbal are essential
Self motivated with a great attitude and sense of humour
Ideally some exposure to working in a similar Trades environment
You will also demonstrate an ability to "take ownership" of the role and perform all daily accounting functions, so the Director can continue business expansion with the confidence that account management is in good hands.
Although this role is ideally a full time position, there is flexibility to work part-time for the right person.
To find out more about the company look up: https://www.aoteaelectric.co.nz/ however please be aware you will need to
APPLY ONLINE
through One21 to be considered.Applications close Friday 9 March, but please do not hesitate to get your application in now, as appointments may be made sooner for the right person. All applications will be dealt with in complete confidence.
Kirsty Morrison
One21 - Recruiting on behalf of Aotea BOP Ltd
Ph: 021 355 179
Email: 
[email protected]
One21: www.therecruitmentoutsourcer.com 
One21 - For Innovative Talent Sourcing Solutions 
Read Full Post »
| | |
| --- | --- |
| Posted on 7 February, 2018 at 16:24 | |
One21 have a variety of great career opportunities based right here in Tauranga and the beautiful Bay of Plenty as well as some fantastic job vacancies in Northland, Auckland, Waikato, Hawkes Bay, Manawatu, Taranaki, Wellington and Christchurch.
National Operations Manager - Tauranga                                                            FILLED
Project Manager - Interior Fit Outs - Christchurch                                                  FILLED
DON'T MISS OUT! 
Read Full Post »
| | |
| --- | --- |
| Posted on 25 January, 2018 at 19:14 | |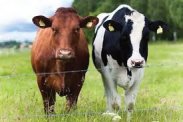 TECHNICAL REPRESENTATIVE
Animal Health - Agriculture Industry
Upper North Island
Waikato, Auckland, Northland
Start Date preferred: ASAP
Our client is seeking a dynamic Technical Representative with initiative, drive and the passion to make a difference in the Animal Health sector.
You will continue to build relationships with their existing customer base as well as building business by effectively selling their product range to new customers and launching some exciting new products in to the animal health industry.
You will be an integral part of their sales team moving forward, involved in implementing new sales strategy's, processes and reporting systems whilst managing your own geographical territory.
Critical to this role are these attributes:
Sales Training experience
Confident group presentation skills and ability to present sometimes complicated technical products to a wide audience (Farmers, Vets, Distributors, Wholesalers, Retailers)
Achievement focused with sales planning, execution and reporting skills
Client focused with communication, problem solving, decision making skills
IT and Technically savvy with advanced computer skills
Have a proven track record in the areas of technical selling and sales / account management
Strong organisational skills with the ability to plan, prioritise and maintain performance under pressure.
Experience in training / coaching and leading a team of motivated sales people would bide well for future progression but is not essential.
Key Competencies Sought:
A Tertiary Qualification in Agriculture or a veterinary related qualification would be advantageous.
Experience in an animal health company role or similar closely related industry (Ag sector) would also be an advantage but not essential
Possess a level of understanding of Animal health and production animal performance, farm systems and effective use of animal health programmes in farm systems
Be located or willing to relocate to the Upper North Island region (Hamilton, Waikato, Auckland, Whangarei, Northland etc.)
If you are looking to make a difference, to work independently and achieve significant sales growth in a challenging market then please get in touch now. High energy and self-discipline are the keys to success!
PLEASE APPLY ONLINE HERE NOW.
 All applications of interest should be made by 
Friday 2 February 
with an up to date CV, comprehensive work history to date and a cover letter outlining your key competencies for this role. 
Kirsty Morrison
One21 – The Recruitment Outsourcer for New Zealand Animal Health Job Vacancies
Ph: 021 355 179
Web: www.therecruitmentoutsourcer.com
One21 - for Innovative Recruitment Solutions
Read Full Post »
/