Shopping Basket
Your Basket is Empty
There was an error with PayPal
Click here to try again
Thank you for your business!
You should receive an order confirmation from Paypal shortly.
Exit Shopping Basket
One21 guarantee to get your JOB in front of more EYES and take the Hassle out of Hiring!
A Tauranga-based national and global reaching outsourcer of recruitment services, One21 looks after your business recruiting needs from top to toe and have experience working across a wide range of industries and professions at all levels. We utilize our wide advertising reach, extensive database, and job market expertise to source and attract skilled personnel for employers and assist job seekers with their career moves.
One21 manages a timely and cost-effective recruitment process, making it easy for you to get on with the important job of running your business, whilst we find the right people to work in it.
Contact: Kirsty Morrison
@ One21 - Recruitment Business Partners
P: 021 355 179 E: [email protected]
Check out our latest Jobs:
https://www.seek.co.nz/one21-jobs
www.therecruitmentoutsourcer.com
nz.linkedin.com/in/kirstymorrisonone21
https://www.facebook.com/One21Recruitment
https://www.instagram.com/one21recruitment/
Twitter: therecruitmentoutsourcer.com
#cvwriting #mountmaunganui One21 #tauranga #recruiting #hiring #CVwriting #redundancies #outplacementsupport #careercounselling #jobs #bnielitenz
| | |
| --- | --- |
| Posted on 15 April, 2020 at 20:00 | |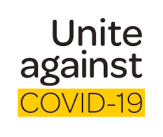 ONE21 - 
Remote Recruiters since 2012
One21 work as a remote Recruitment Process Outsourcer (RPO) utilising online technology, creative marketing and full recruitment agency tools, resources and databases to find the best candidates for our clients jobs all around New Zealand. 

Shortlisted candidates CV's include photos, online profiles and comprehensive application questionnaires, this along with coordinating phone / face time video interviews and conducting in-depth reference checking, ensures a thorough assessment of candidates suitability and the best 'fit factor' for our valued business partners. 

One21's full recruitment services are available to assist businesses with all their hiring needs and also with any outplacement support services required during this difficult period. We are a locally owned, Tauranga based recruitment agency who recruit for organisations nationwide, working alongside your HR and Hiring Managers on a cost-effective, fixed-fee contract basis, that meets each individual businesses' needs and budget.

We wish our clients and candidates all the best in uniting against COVID-19 and keeping their businesses and careers moving forward in these unpredictable times.
Stay Home (for now) and Stay Safe
Kia Kaha
Read Full Post »
| | |
| --- | --- |
| Posted on 3 February, 2020 at 17:43 | |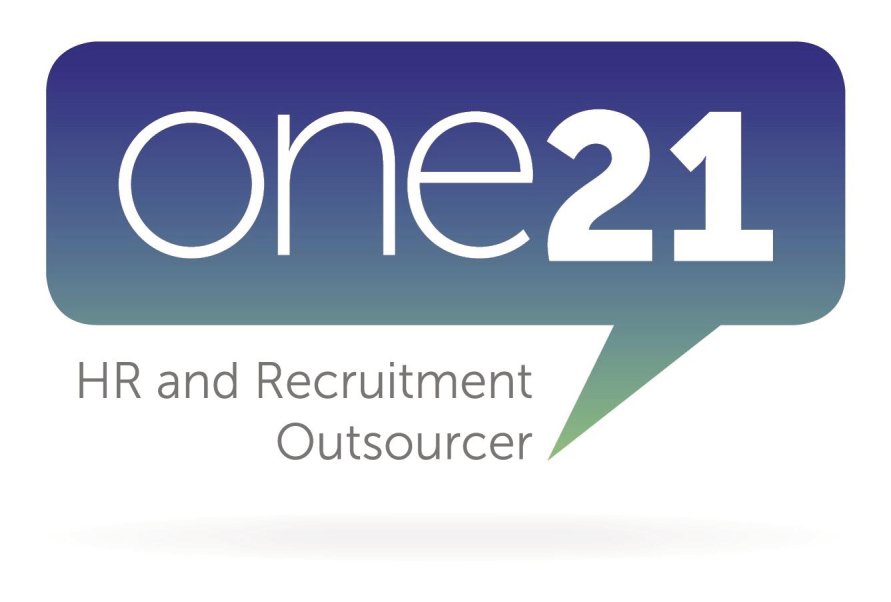 One21 are Recruitment Business Partners for some well renowned Tauranga businesses recruiting NZ wide.

We are currently recruiting for the following job vacancies and are keen to hear from anyone with matching skills.
CURRENT JOB VACANCIES:

* CAD Detailer for Joinery fit-out Industry - Tauranga

* Dockhand and Maintenance Marina Attendants - Tauranga Bridge Marina 

* Commissioning Engineer for Electrical Infrastructure Industry - Auckland/Hamilton/Wellington/Tauranga

* National Operations Manager for Interior Fit-out Shop-fitting construction industry - Tauranga

* Production Planning Coordinator for stone bench top and ceramic manufacturing industry - Tauranga

* Senior Programme Manager /  Project Manager for Electricity Industry - Auckland
* We also have General Manager and Operations Manager roles coming soon.
JOB SEEKERS
to find out more please
APPLY ONLINE
at: 
www.seek.co.nz...
EMPLOYERS
if you have a job vacancy to market contact:
Kirsty Morrison @ One21 - The Recruitment Outsourcer
Ph: 021 355 179 

RECRUITMENT - CV WRITING - OUTPLACEMENT SUPPORT
Read Full Post »
| | |
| --- | --- |
| Posted on 24 October, 2019 at 17:55 | |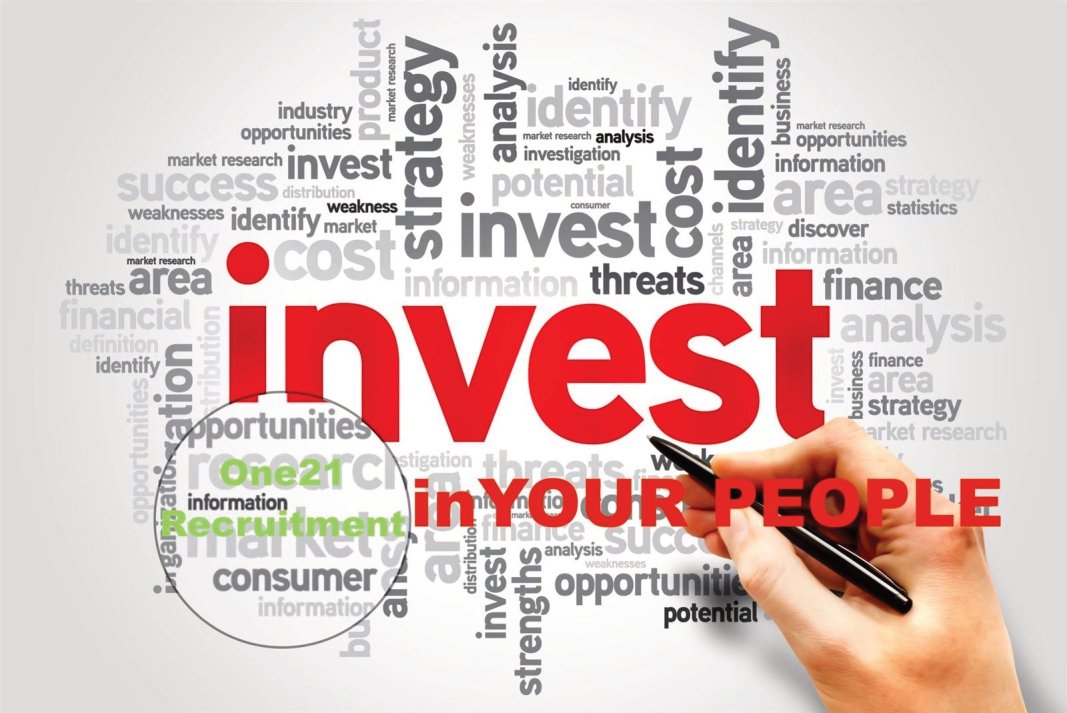 Making your next People Investment? 
Talk to One21 Recruitment about managing the recruitment process for you and benefit from the following .....

1. LEAD GENERATION and Targeted Selection

2. EMPLOYER BRANDING Full Transparency = MORE Quality Candidates Applying

3. Knowledge of the current JOB MARKET

4. NOT just CV Spammers and Forwarders

5. Comprehensive REFERENCE CHECKS

6. Utilising Technology

7. Candidate Relationship Management and timely Communications

8. Unbiased Processing and neutral 'Buffer in the Middle' for internal / external / referrals

9. Sourcing Locally, Nationally and Internationally

10. Transparent Costs - Fixed fees mean NO High Commissions

11. Contract and Salary Negotiations

12. Sustainable Hiring - not just after a quick fix we have a vested interest in YOUR INVESTMENT.

One21 have a Passion for helping People into Professions
Read Full Post »
| | |
| --- | --- |
| Posted on 21 October, 2019 at 19:00 | |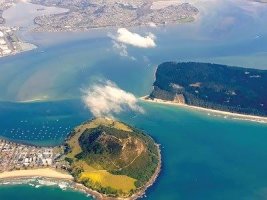 If you are Hiring choose One21 Recruitment 
for...........

# Creative and compelling Job Ads 

# Marketing YOUR business brand
Full Transparency = More Quality Candidates

# Leveraging top technology platforms to source talented skill-holders

# Established and extensive networks, utilising multitudes of job-sites, databases and social media channels

# Targeted selection and head hunting searches - notifications sent to both active job seekers on the market and those not looking who may be tempted

# NOT just CV spammers / forwarders! 
We do our due diligence on every shortlisted candidate and make sure their CV has all the information you require to make an informed decision

# Pre-employment screening and use of insightful application questionnaires add value to shortlisted applications

# Comprehensive References, skills, culture and team-fit checking

# Your Personal Assistant to coordinate and run panel interviews

# Responsive with timely Candidate communications - painting you as an employer in the best light

# 'Buffer' in the middle, providing neutral hiring process for internal applicants / staff referrals - NO personal associations prejudicing hiring decisions

# Assistance with contract and salary negotiations

# Providing Proof of extensive Recruitment Agency advertising, essential for Immigration NZ Visa applications

# Our cost effective Fixed fees mean there are NO high commissions fluctuating with salary package
# Sustainable hiring is our motto - we are not just after a quick fix

One21 have a Passion for People and Professions and getting the match right... 
Call US Today! 
Contact Kirsty Morrison
One21 - The Recruitment Outsourcer
Read Full Post »
| | |
| --- | --- |
| Posted on 2 September, 2017 at 3:15 | |
to
ONE21 
The Recruitment Outsourcer
THANK YOU TO OUR CLIENTS 
AND CANDIDATES
5 Years ago on 1 September 2012, One21 - The Recruitment Outsourcer was proud to bill our very first placement, as a brand new niche recruitment agency and outsourcer.
Simon Grant was our No1 candidate and Simon McDonald and Jodee Dyball from Triodent Ltd gave me the opportunity to start a recruitment business on my own, by providing unwavering support and faith in my recruitment skills. 
Thank you for your ongoing support Triodent, Dentsply Sirona and Rhondium and also thank you to my many other clients who have put their trust in One21 to source talent for their businesses. 
We now recruit not only for Tauranga and Bay of Plenty jobs, but also place talented people all around New Zealand. 
I will never stop being grateful for the amazing businesses that have given One21 over 200 jobs to fill in the last 5 years and the awesome candidates that have done us so proud - you rock!
And we wouldn't be here without your ongoing support so Happy Birthday to US:)
Warm Regards
Kirsty Morrison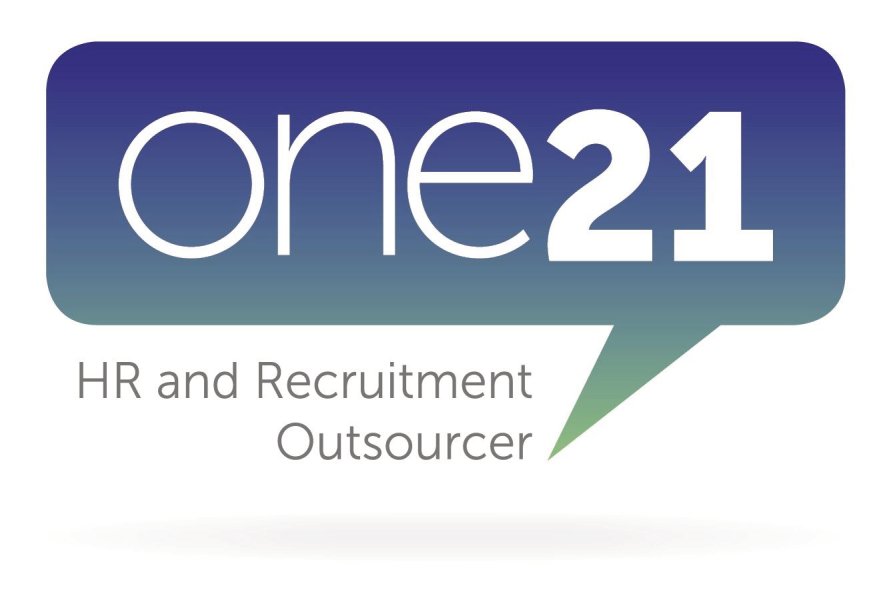 One21 - The Recruitment Outsourcer

RCSA Accredited Professional Recruiter
Ph: 021 355 179
Skype: KirstyMorrison71
RECRUITMENT - CV WRITING - OUTPLACEMENT SUPPORT
Read Full Post »
| | |
| --- | --- |
| Posted on 15 December, 2016 at 15:49 | |
It's a busy time of the year and nobody really feels like job hunting right now with the holidays just around the corner. But don't miss out on a new job in the New Year! Apply now and see what wishes and goals you can achieve with a fresh start in 2017.
For more information on these roles or to register your interest please click on the APPLY link next to each role:
ONE21 RECRUITMENT'S CURRENT JOB VACANCIES      
Process Design Engineer, Bay of Plenty Jobs                                              
APPLY
Retail Energy Sales Representatives - Christchurch and Hamilton           
APPLY
Business Manager - Classic Builders Group, Tauranga                               
APPLY
Bridge Builder - Carpenter - Chippie , Bridge IT NZ                                     
APPLY
Substation Designer, Tauranga                                                                     
APPLY
Project Manager, Auckland Electricity Infrastructure                                 
APPLY
Quality Control Officer, Katikati, Bay of Plenty                                           
APPLY
Part-Time Accountant, Tauranga Jobs or Hamilton                                   
APPLY
And if you are a business looking to replace staff resigning at this time of the year or to grow your existing team, please don't hesitate to contact Kirsty Morrison at One21 Recruitment for a professional and personalised recruitment service. See our
TESTIMONIALS
from satisfied clients
HERE

One21 - The Recruitment Outsourcer
Tauranga Job Specialist
New Zealand wide Recruitment
Ph: 021 355 179
Web: www.therecruitmentoutsourcer.com
Read Full Post »
| | |
| --- | --- |
| Posted on 26 October, 2016 at 21:31 | |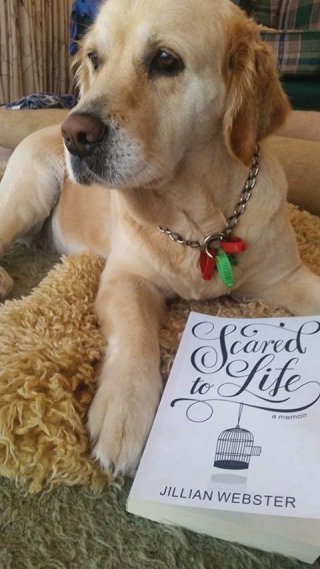 MISSING DOG
One21 Recruitment Clients and Candidates - many of you know our iconic Golden Retriever dog called Sammy, who sits at our gate greeting everyone and comes to meetings and interviews with me sometimes. She has been missing since Wednesday 26 October and was taken between 9am-10am from our house on Ngatai Road. Please keep an eye out for her and call me on 021 355 179 if you see or hear anything. Many thanks Kirsty
Read Full Post »
| | |
| --- | --- |
| Posted on 12 October, 2016 at 22:59 | |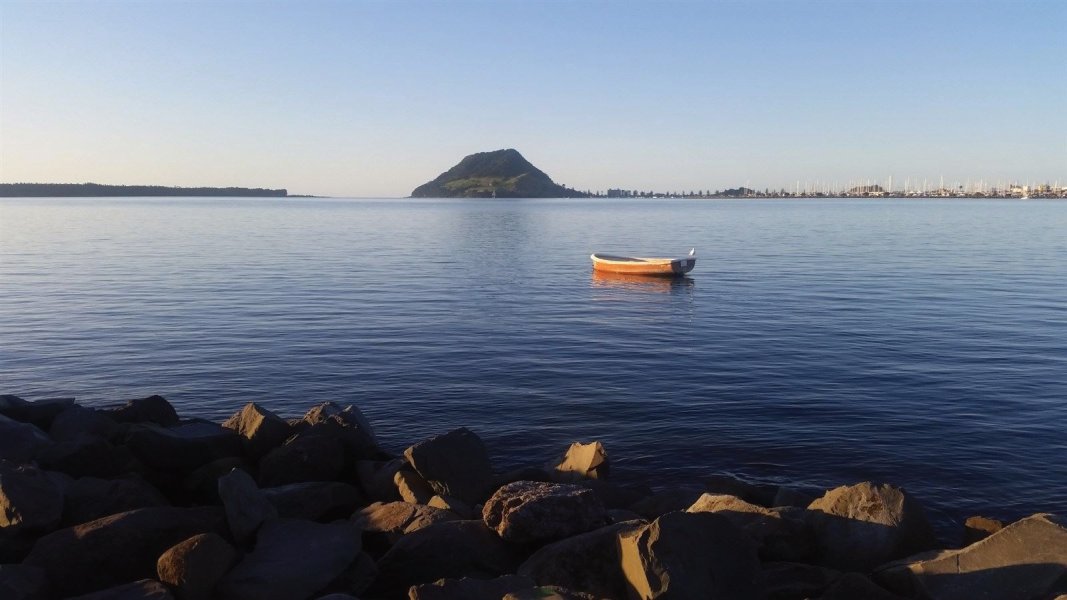 Are you a Tauranga or New Zealand business looking to fill a Job Vacancy?
Why not try One21 Recruitment....
Why use an out of town agency when you have a local, national and international recruitment professional right here in your own neighbourhood with 100% talent sourcing success rates? 
And as we are a recruitment outsourcer we cost only a little more than DIY, half the price or more than a traditional big city recruitment agency and a whole lot less than making a hiring mistake by getting it wrong!
One21 are Recruitment Specialists helping businesses with all their employment needs. We become an integral part of your organisation working as your recruitment function and collaborating with your HR or Hiring Managers to manage all your employment and talent seeking needs. 
We work across all roles and sectors and although One21 is based out of Tauranga, we recruit for businesses throughout New Zealand, as well as offshore. We are also specialists at sourcing international talent where there are identified skills shortages in the local job market.
One21 use innovative and creative job marketing skills, specialist tools and resources, a vast range of online job boards, Internet sites, social and traditional media, extensive candidate databases and business networks to source the best talent for job vacancies in the Bay of Plenty. 
We manage the complete hiring process working alongside our clients, HR and Hiring Managers to ensure a thorough, unbiased and robust recruiting system is followed and the best person is found for the job. At the same time marketing and promoting your business at its best. 
One21 make it easy for you to get on with the important job of running your business, whilst we get on with the important job of finding the right people to work in it.....
Award Winning One21 Recruitment have been recognised in the recruitment industry as:
WINNERS 2014 DAVID AWARDS 'Most Outstanding Lifestyle Business'
FINALISTS 2015 SARA 'People's Choice Recruiter / Industry Contributor of the Year' 
2015 SEEK Annual Recruitment Awards FINALIST 'Small Recruitment Agency of the Year'
If you are a business that appreciates quality personnel recruitment processes, and you want to resource the right staff and identify the right fit of talent for your company culture i.e ensure round pegs go into round holes - then make One21 your first call today. 

We welcome your call for a no obligation chat on how we can service your business recruiting needs.
 Kirsty Morrison 
One 21 Recruitment 
Ph: 021 355 179
CURRENT JOB VACANCIES    
 Substation Designer, Tauranga    
APPLY
 Project Manager, Electricity Infrastructure, Auckland   
APPLY
 Sales, Customer Service and Facilities Maintenance, Papamoa   
APPLY 
Document Controller - QMS Internal Training Coordinator   
APPLY 
Builder, Concreter    
APPLY
Global Regulatory Affairs Manager   
APPLY 
Yacht Detailing Crew, Oceanix Yacht Care  
APPLY
NEW ZEALAND RECRUITMENT AGENCY . JOB SEARCH . CV WRITING . RPO . OUTPLACEMENT SUPPORT FOR REDUNDANCIES . INTERVIEW COACHING . RECRUITMENT CONSULTING . CAREER COUNSELLING . TALENT SOURCING . SHOULDER TAPPING . HEAD HUNTING . RECRUITMENT PROCESS OUTSOURCING . TAURANGA JOBS . AUCKLAND JOBS . WELLINGTON JOBS . ENERGY SECTOR JOBS . UTILITIES JOBS . OFFICE JOBS . MEDICAL DEVICES . GENERALIST RECRUITMENT . TAURANGA RECRUITMENT AGENCY . EMPLOYMENT SOLUTIONS .
Read Full Post »
| | |
| --- | --- |
| Posted on 20 September, 2016 at 18:42 | |

IMPORTANT INFORMATION FOR ALL EMPLOYERS
Employee justifiably dismissed for medical incapacity…

An employee has been dismissed 22 months after suffering a serious spinal and pelvic injury while at work. The employee returned to work after a year, under a graduated return to work programme organised by ACC. The employee completed light duties and had built up to working 16 hour weeks when his occupational medical specialist told him that he would not be able to return to work in his pre-injury role.
The employer then terminated the employee's position because of medical incapacity.
The Employment Relations Authority rejected the employee's personal grievance claim for unjustified dismissal.
The ERA held that the employer had acted as a fair and reasonable employer could in all of the circumstances by dismissing the employee when he could no longer perform the work he was employed to do.
However,the ERA found that the employer had unjustifiably disadvantaged the employee by not having provided him with *outplacement assistance such as assistance with CV writing and interview skills*. The employee had been offered a morning tea and a written reference, but no other support was provided to him.
The ERA reasoned that the employee was entitled to outplacement assistance as he was dismissed as a result of his incapacity rather than for any deliberate or careless fault, such as misconduct. The ERA noted that his dismissal was akin to a dismissal on the grounds of redundancy, and thus *the employer was obligated to treat the employee fairly when carrying out the dismissal.* The ERA noted that fair treatment can include providing the employee with counselling, career and financial advice, retraining, and related financial support.
The ERA awarded the employee $2,000 in compensation for the loss of benefit of receiving outplacement assistance, and $1,000 in compensation for injury to feelings.
Alan Knowsley
Rainey Collins Lawyers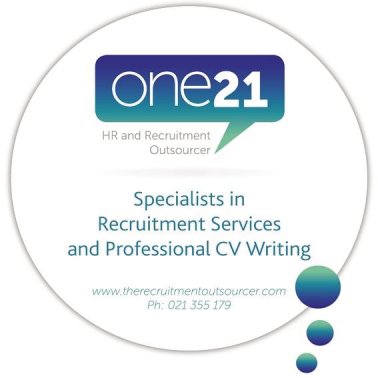 *NOTE FROM ONE21 RECRUITMENT:
This is where One21's Outplacement Support 'Job Steps' could have been utilised to assist the employee with Career Counselling, CV Writing, Interview Coaching and transitioning into a new job.
ONE21 JOB STEPS
90-day trial provisions must have a start date says ERA!
In a recent case, four employees resigned from their job and have since applied to the Employment Relations Authority to uphold their personal grievance claims for unjustified dismissal.
At the time of their resignation, the employees were on a 90-day trial period.
The employees argued before the Employment Relations Authority that the 90-day trial provision in their employment agreements was nullified as the clauses did not state when the trial periods would begin.
The ERA noted that in order for a 90-day trial period to be legally valid, the provision must contain a start day.
The ERA held that the individual employment agreements did not reasonably imply that the 90-day trial started on the first day of the employees' employment.
The ERA noted a number of circumstances where parties may agree that the 90-day trial period should start after the first day of employment, for example if some offsite training is to take place before an employee begins work, if there is a temporary overseas placement, or if there is a lengthy induction period.
This case is a good reminder for all employers to ensure that their 90-day trial provisions contain a start date and comply with employment law.
Alan Knowsley
Rainey Collins Lawyers
Tel (04) 473 6850
Fax (04) 473 9304
DX SP20010
Level 19, PWC Tower
113-119 The Terrace
PO Box 689
Wellington 6140
Read Full Post »
| | |
| --- | --- |
| Posted on 1 September, 2016 at 19:29 | |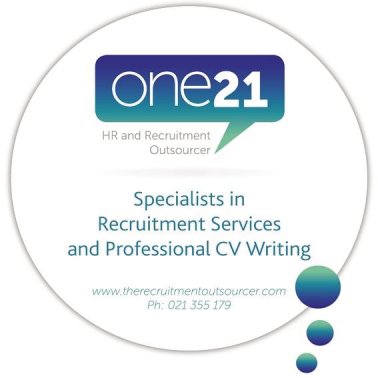 CV Writing / CV Makeover 
Half Price Special 
Limited Spaces
One21 - The Recruitment Outsourcer
Have you found you are not getting interviews for jobs that should have been a perfect match? Perhaps your CV is ending up in the 'Not Complete / Too Many Questions / Badly Written / Too Many Errors / Out of Date / Antiquated Style' basket of a hiring managers inbox?
For a limited time we are offering a half price special on CV writing / CV updating.
One21 are recruitment professionals with many years experience recruiting for leading businesses and organisations in the Bay of Plenty and beyond and we know what information is crucial to getting you to the next stage of a job selection process.
Many of the top Managers and CEO's in Tauranga have utilised One21's CV writing services to help them with their own career moves, as they know the benefits of outsourcing to a specialist.
Get an up to date, interview-worthy Curriculum Vitae that we know Employers will want to see. We assess your Resume from a Recruiters perspective, freshen it up for the current job market, re-format, and add key words and information that we know our own clients insist on seeing.
Please contact One21 now to schedule in your 'CV Makeover'. There are Limited Spaces available.
One21 - The Recruitment Outsourcer
RCSA Accredited Professional Recruiter
Ph: 021 355 179
LinkedIn: nz.linkedin.com/in/kirstymorrisonone21
Web: www.therecruitmentoutsourcer.com
Read Full Post »
/