Shopping Basket
Your Basket is Empty
There was an error with PayPal
Click here to try again
Thank you for your business!
You should receive an order confirmation from Paypal shortly.
Exit Shopping Basket
One21 guarantee to get your JOB in front of more EYES and take the Hassle out of Hiring!
A Tauranga-based national and global reaching outsourcer of recruitment services, One21 looks after your business recruiting needs from top to toe and have experience working across a wide range of industries and professions at all levels. We utilize our wide advertising reach, extensive database, and job market expertise to source and attract skilled personnel for employers and assist job seekers with their career moves.
One21 manages a timely and cost-effective recruitment process, making it easy for you to get on with the important job of running your business, whilst we find the right people to work in it.
Contact: Kirsty Morrison
@ One21 - Recruitment Business Partners
P: 021 355 179 E: [email protected]
Check out our latest Jobs:
https://www.seek.co.nz/one21-jobs
www.therecruitmentoutsourcer.com
nz.linkedin.com/in/kirstymorrisonone21
https://www.facebook.com/One21Recruitment
https://www.instagram.com/one21recruitment/
Twitter: therecruitmentoutsourcer.com
#cvwriting #mountmaunganui One21 #tauranga #recruiting #hiring #CVwriting #redundancies #outplacementsupport #careercounselling #jobs #bnielitenz
| | |
| --- | --- |
| Posted on 27 April, 2020 at 21:45 | |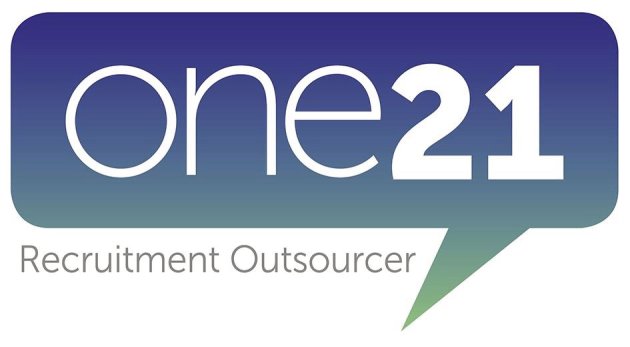 *JOB SEEKERS - IMPORTANT ADVICE FROM ONE21*
New Zealand - Beware the 'Black Hole'​ of JOB SCAMS
Beware of SCAM job sites and FAKE online agencies that copy our jobs ads and are 'black holes' for your application (HireeJobs, RecruitMe, Jobtomas, Neuvoo, NZExploreJobs etc). We don't get your CV, and you in turn miss out on jobs and are giving away personal data and log in passwords. If in doubt please always contact the agency or hiring company to check they have received your CV! READ MORE HERE: https://www.linkedin.com/pulse/black-hole-scammer-job-sites-kirsty-morrison/
Always apply online for jobs through a reputable job site like Seek.co.nz or the hiring companies website.
One21 always use Seek to advertise our valued clients jobs: https://www.seek.co.nz/one21-jobs
One21 are Local Recruitment Partners for Businesses in Tauranga and NZ Wide
#TaurangaJobs #MountMaunganuiJobs #FakeJobSites #HiringScams #Tauranga #MtMaunganui #Scams 
Read Full Post »
| | |
| --- | --- |
| Posted on 3 February, 2020 at 17:43 | |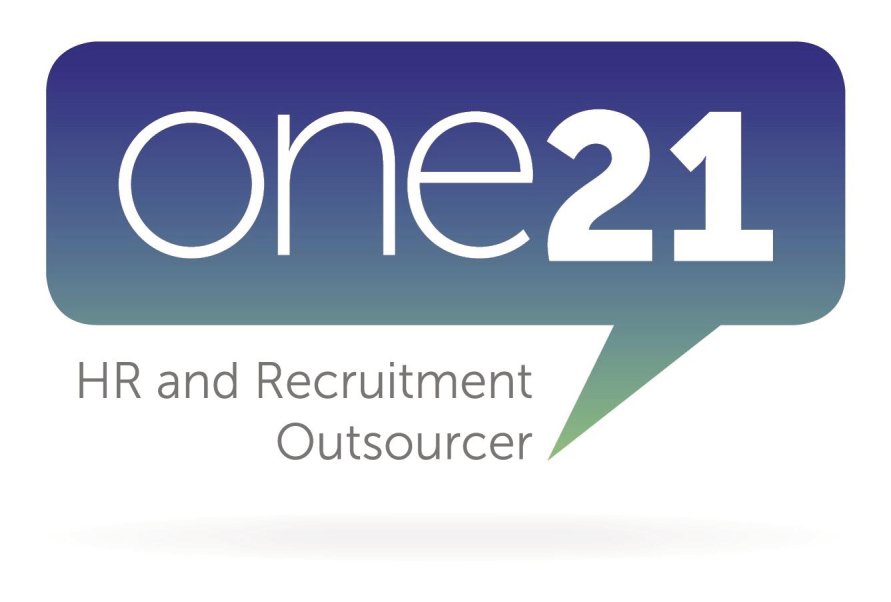 One21 are Recruitment Business Partners for some well renowned Tauranga businesses recruiting NZ wide.

We are currently recruiting for the following job vacancies and are keen to hear from anyone with matching skills.
CURRENT JOB VACANCIES:

* CAD Detailer for Joinery fit-out Industry - Tauranga

* Dockhand and Maintenance Marina Attendants - Tauranga Bridge Marina 

* Commissioning Engineer for Electrical Infrastructure Industry - Auckland/Hamilton/Wellington/Tauranga

* National Operations Manager for Interior Fit-out Shop-fitting construction industry - Tauranga

* Production Planning Coordinator for stone bench top and ceramic manufacturing industry - Tauranga

* Senior Programme Manager /  Project Manager for Electricity Industry - Auckland
* We also have General Manager and Operations Manager roles coming soon.
JOB SEEKERS
to find out more please
APPLY ONLINE
at: 
www.seek.co.nz...
EMPLOYERS
if you have a job vacancy to market contact:
Kirsty Morrison @ One21 - The Recruitment Outsourcer
Ph: 021 355 179 

RECRUITMENT - CV WRITING - OUTPLACEMENT SUPPORT
Read Full Post »
| | |
| --- | --- |
| Posted on 24 October, 2019 at 17:55 | |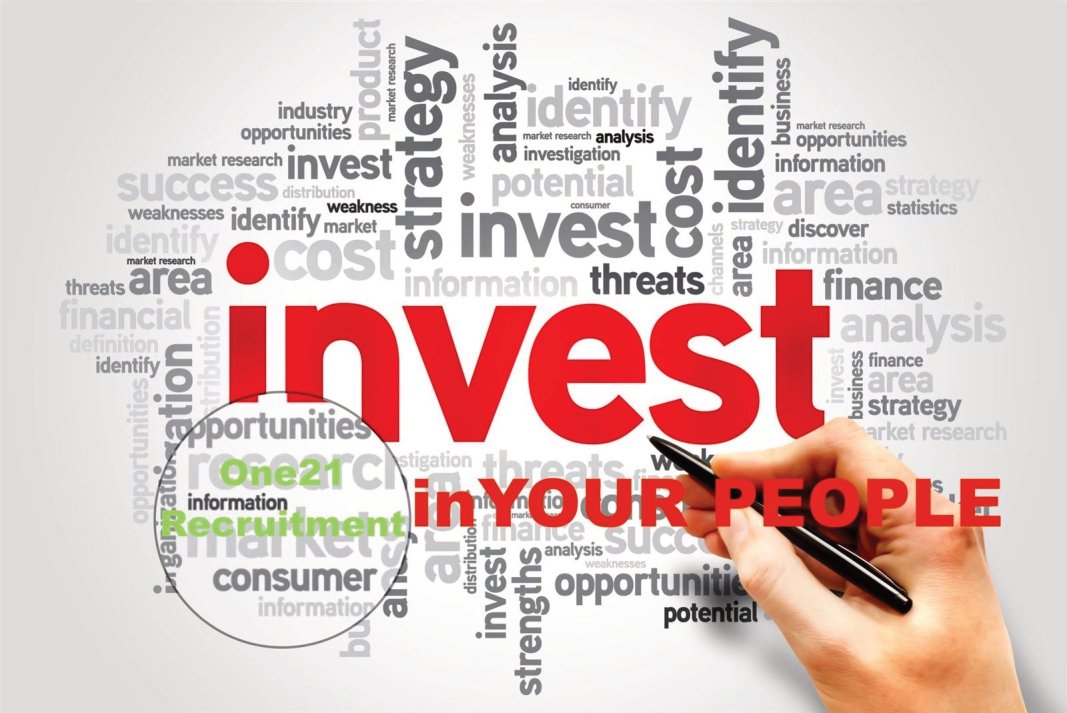 Making your next People Investment? 
Talk to One21 Recruitment about managing the recruitment process for you and benefit from the following .....

1. LEAD GENERATION and Targeted Selection

2. EMPLOYER BRANDING Full Transparency = MORE Quality Candidates Applying

3. Knowledge of the current JOB MARKET

4. NOT just CV Spammers and Forwarders

5. Comprehensive REFERENCE CHECKS

6. Utilising Technology

7. Candidate Relationship Management and timely Communications

8. Unbiased Processing and neutral 'Buffer in the Middle' for internal / external / referrals

9. Sourcing Locally, Nationally and Internationally

10. Transparent Costs - Fixed fees mean NO High Commissions

11. Contract and Salary Negotiations

12. Sustainable Hiring - not just after a quick fix we have a vested interest in YOUR INVESTMENT.

One21 have a Passion for helping People into Professions
Read Full Post »
| | |
| --- | --- |
| Posted on 20 September, 2016 at 18:42 | |

IMPORTANT INFORMATION FOR ALL EMPLOYERS
Employee justifiably dismissed for medical incapacity…

An employee has been dismissed 22 months after suffering a serious spinal and pelvic injury while at work. The employee returned to work after a year, under a graduated return to work programme organised by ACC. The employee completed light duties and had built up to working 16 hour weeks when his occupational medical specialist told him that he would not be able to return to work in his pre-injury role.
The employer then terminated the employee's position because of medical incapacity.
The Employment Relations Authority rejected the employee's personal grievance claim for unjustified dismissal.
The ERA held that the employer had acted as a fair and reasonable employer could in all of the circumstances by dismissing the employee when he could no longer perform the work he was employed to do.
However,the ERA found that the employer had unjustifiably disadvantaged the employee by not having provided him with *outplacement assistance such as assistance with CV writing and interview skills*. The employee had been offered a morning tea and a written reference, but no other support was provided to him.
The ERA reasoned that the employee was entitled to outplacement assistance as he was dismissed as a result of his incapacity rather than for any deliberate or careless fault, such as misconduct. The ERA noted that his dismissal was akin to a dismissal on the grounds of redundancy, and thus *the employer was obligated to treat the employee fairly when carrying out the dismissal.* The ERA noted that fair treatment can include providing the employee with counselling, career and financial advice, retraining, and related financial support.
The ERA awarded the employee $2,000 in compensation for the loss of benefit of receiving outplacement assistance, and $1,000 in compensation for injury to feelings.
Alan Knowsley
Rainey Collins Lawyers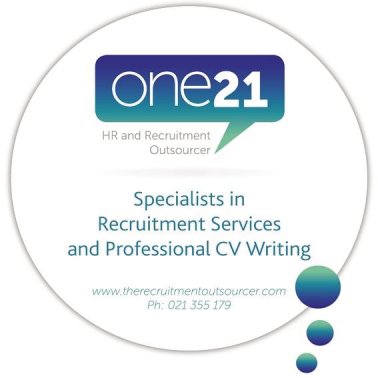 *NOTE FROM ONE21 RECRUITMENT:
This is where One21's Outplacement Support 'Job Steps' could have been utilised to assist the employee with Career Counselling, CV Writing, Interview Coaching and transitioning into a new job.
ONE21 JOB STEPS
90-day trial provisions must have a start date says ERA!
In a recent case, four employees resigned from their job and have since applied to the Employment Relations Authority to uphold their personal grievance claims for unjustified dismissal.
At the time of their resignation, the employees were on a 90-day trial period.
The employees argued before the Employment Relations Authority that the 90-day trial provision in their employment agreements was nullified as the clauses did not state when the trial periods would begin.
The ERA noted that in order for a 90-day trial period to be legally valid, the provision must contain a start day.
The ERA held that the individual employment agreements did not reasonably imply that the 90-day trial started on the first day of the employees' employment.
The ERA noted a number of circumstances where parties may agree that the 90-day trial period should start after the first day of employment, for example if some offsite training is to take place before an employee begins work, if there is a temporary overseas placement, or if there is a lengthy induction period.
This case is a good reminder for all employers to ensure that their 90-day trial provisions contain a start date and comply with employment law.
Alan Knowsley
Rainey Collins Lawyers
Tel (04) 473 6850
Fax (04) 473 9304
DX SP20010
Level 19, PWC Tower
113-119 The Terrace
PO Box 689
Wellington 6140
Read Full Post »
| | |
| --- | --- |
| Posted on 1 September, 2016 at 19:29 | |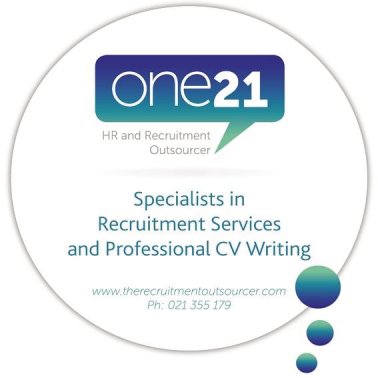 CV Writing / CV Makeover 
Half Price Special 
Limited Spaces
One21 - The Recruitment Outsourcer
Have you found you are not getting interviews for jobs that should have been a perfect match? Perhaps your CV is ending up in the 'Not Complete / Too Many Questions / Badly Written / Too Many Errors / Out of Date / Antiquated Style' basket of a hiring managers inbox?
For a limited time we are offering a half price special on CV writing / CV updating.
One21 are recruitment professionals with many years experience recruiting for leading businesses and organisations in the Bay of Plenty and beyond and we know what information is crucial to getting you to the next stage of a job selection process.
Many of the top Managers and CEO's in Tauranga have utilised One21's CV writing services to help them with their own career moves, as they know the benefits of outsourcing to a specialist.
Get an up to date, interview-worthy Curriculum Vitae that we know Employers will want to see. We assess your Resume from a Recruiters perspective, freshen it up for the current job market, re-format, and add key words and information that we know our own clients insist on seeing.
Please contact One21 now to schedule in your 'CV Makeover'. There are Limited Spaces available.
One21 - The Recruitment Outsourcer
RCSA Accredited Professional Recruiter
Ph: 021 355 179
LinkedIn: nz.linkedin.com/in/kirstymorrisonone21
Web: www.therecruitmentoutsourcer.com
Read Full Post »
| | |
| --- | --- |
| Posted on 10 April, 2016 at 18:15 | |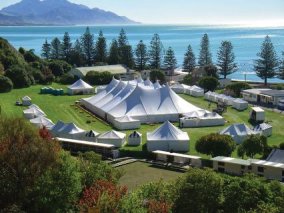 This weeks
CAREERS SPOTLIGHT
 with One21 Recruitment is on Canvas Fabricators.
Skilled canvas fabrication technicians are in high demand in New Zealand and are recognised internationally for their skill, work ethic and dedication.
If you have young adults seeking a rewarding career or are looking for a new career path yourself then check out the information below:
CANVAS FABRICATOR TECHNICIAN
Canvas Fabricator 
Textile Technician 
Textile Process Operator
Industrial Textile Fabrication
Job description: A job in the industrial textile fabrication industry combines hands-on skills, plenty of challenge and excellent long-term opportunities. You'll find industrial textile fabrics just about everywhere - marquees, shade sails, outdoor furniture, car upholstery, flags and banners. They all use canvas and other outdoor fabrics.
Courses: MITO's industrial textile fabrication qualification is designed for people who work in the outdoor fabrics industry. It is also for those who have been working in the industry for a while and would like to have their skills recognised. In this sector you need to work in a safe and professional manner, identify, measure, mark out and cut and sew fabric materials to specification.
Qualifications required/age restrictions: You must be 16 years or older and be employed in the industry to start an Industrial Textile Fabrication apprenticeship with MITO.
It is recommended that you achieve good grades in maths, computing, textiles, sewing and English at secondary school.
Training costs: MITO's annual training fee covers all training and assessment materials, regular visits from your MITO Industry Training Advisor, an entitlement of 80 hours of off job training each year as well as on-going reports on your progress and maintenance of your academic record.
The annual training fee is $858.75 (inclusive of GST).
Upon completion of your apprenticeship, you will be awarded with a National Certificate in Industrial Textile Fabrication (Level 3 and 4) with strand in Canvas Fabrication.
Location of job: There are industrial textile fabrication workshops located around New Zealand (including Tauranga). Expert skills are in high demand here and overseas.
MITO Canvas Fabrication Technician Qualifications Roadmap: After completing your apprenticeship you can consider a business management qualification through MITO if you would like to move into management or would like to have your own business.
Salary range: As an apprentice, you will generally start your training on an hourly rate. Many employers use pay rises as an incentive to develop your skills and gain practical experience. Once you are qualified, you can anticipate increasing your income further. Those qualified in canvas fabrication are always in demand and can expect to be paid well.
Other careers this profession could lead to: 
The industry offers many exciting career pathways, including management roles both in New Zealand and overseas.
Some of the options include: 
- Sailmaker 
- Vehicle Upholsterer 
- Self-employed or business owner 
- Workshop manager 
- Sales representative 
- Tutor, developing courses and teaching 
- Designer of canvas products.
How to increase the chances of successfully entering this industry: You may be able to find work in a textile workshop in the school holidays. You will then be able to impress future employers with your experience. Check out MITO's website  for more detailed information regarding apprenticeships in this industry.
One21 Recruitment are currently seeking experienced Canvas Fabricators / Textile Technicians for job vacancies in the Bay of Plenty. If you are trained and have some experience in the industry then we would like to hear from you.

One21 - The Recruitment Outsourcer

RCSA Accredited Professional Recruiter
Ph: 021 355 179
Skype: KirstyMorrison71
RECRUITMENT - CV WRITING - OUTPLACEMENT SUPPORT
Read Full Post »
| | |
| --- | --- |
| Posted on 21 July, 2015 at 20:56 | |

Are you paying TOO MUCH for Recruitment?
A little bit more shameless self promotion is needed today, as I just talked to a local agency and was absolutely flabbergasted by their steep - in fact ridiculously out-of-this-world high fees for recruiting. 
They proposed that if my clients paid them 22% for a candidate (based on first years annual salary) that they would be getting a great deal. When I suggested that price was a bit extreme the consultant said it was because they do 'elite' head hunting around New Zealand. 
Hmmm well so do I - but certainly not at that price!
I do sometimes collaborate with specialist recruitment agencies around NZ when required for technical, hard to fill, or skills shortage roles, although 90% of the time I source these candidates directly. However a fee of 15% is the most I have ever had to contend with from another agency and this gets negotiated down for my clients. I think 22-30% is just over-the-top and surely can't be justified!
Yes I agree we should be paid what we are worth and when we have put many years into becoming a professional recruiter then it is hard to put a price on skills and knowledge. Nobody really knows how much work goes on behind the scenes when recruiting, the tools, the time, the systems and processes, the resources, the technical knowledge and overall cost of getting us to the point where we provide such great results - all our clients usually see are the great candidates we seem to magic out of nowhere. 
So yes, we are worth being paid accordingly. 
But for an agency to offer me a candidate they just happen to have on their books at an initial charge of 22% when they are doing absolutely none of the work in this recruiting process and the ad has only been up for less than 24 hours - well that's a bit cheeky really. Whats worse is they have probably convinced that candidate to be 'exclusive' to their agency only and not apply for jobs directly, so they are in effect doing the candidate out of a potential role. I wonder whether that job seeker realises they have a price of around $22,000+ hanging over their head? Are they getting any interviews or job offers I wonder? 
On the other hand One21 work very differently - we are contractors hired to do the full recruitment process at a cost effective fixed fee and we don't charge ridiculously high commissions - or in fact any commissions at all.
One21 are Recruitment Process Outsourcers for businesses in Tauranga and the Bay of Plenty, providing cost effective, timely, individualised, results driven recruiting solutions, often at a third of the cost or much less than traditional recruitment agencies, yet providing the highest level of service and often more value and better long term sustainable results. As we are engaged to manage the complete recruiting process for our clients as a contractor, you can rest assured we don't charge hefty commissions or make quick fixes just to get 'bums on seats'. 
We utilise creative marketing, specialist knowledge, a comprehensive database and our wide web of connections, aiming to leave no stone unturned when it comes to sourcing your next star employee, whether you need Permanent staff, a short term Temp or a specialist Contractor. 
We know where and when to advertise, can take care of any subtle 'shoulder tapping' or more direct 'head hunting' if you know who you want, and we always work with discretion, honesty and integrity, treating your candidates with fairness and respect, upholding your company's good name and aligning with your marketing, branding and cultural values.
So why wouldn't you hire a professional to take care of your next recruiting process, when you know it will save you on time, resources and manpower, that can be better utilised working on your own business? 
If it's about cost then think about the cost of doing a DIY job and getting it wrong! You will be surprised at how cost effective it is to engage a recruitment outsourcer and your expectations for service and results will be surpassed.
To find out more about how One21 - The Recruitment Outsourcer can work for you, please get in touch today for a no-obligation chat.
Warm Regards
Kirsty Morrison

One21 - The Recruitment Outsourcer

RCSA Accredited Professional Recruiter
Ph: 021 355 179
RECRUITMENT - RESUMES - RESTRUCTURING 

Read Full Post »
| | |
| --- | --- |
| Posted on 7 June, 2015 at 16:57 | |

EMPLOYEE COST CALCULATOR
A new employee might take your business to a whole new level. But before you commit, take a moment to think about the less obvious costs involved in taking on a new employee. 
Use the 
Employee Cost Calculator 
to understand the costs of a new employee. This provides indicative costs of what hiring will actually cost, and prompt you to also think about:
Salary or hourly wages
ACC levies, KiwiSaver contributions and Fringe Benefit Tax
Recruitment costs (Nb: One21 Recruitment are a contractor with specialised skills and charge lower costs than a recruitment agency charging a contingency fee - this will save you on many other costs in regards to time, advertising, processing applications, interviewing and making the right decision)
Equipment, tools and office space costs
Training and development costs
Bonuses and rises
After using the tool, balance the expected cost against what value you think a new employee will bring. They are likely to be worth the extra money if their skills will help you expand your business into new markets or get you more work.
http://www.business.govt.nz/employeecostcalculator/
Read Full Post »
| | |
| --- | --- |
| Posted on 2 June, 2015 at 17:06 | |
20 minute delay costs employer heaps…
The Employment Relations Authority has upheld an employee's personal grievance claim for unjustified dismissal because the 90-day trial clause in his contract was ineffective.
The clause was correctly worded, the employee was given a copy of the contract and signed it before he started work. 
So what went wrong for the employer?
The ERA held that the clause failed to be effective for two reasons (either would have been sufficient to set aside the clause).
The employer did not sign the agreement until 20 minutes after the employee commenced work so the employee was already employed when the contract was signed.
The employee was only given the contract the evening before commencing work and therefore had no reasonable opportunity to take independent advice on the agreement before signing it the next morning.
As a result, the 90-day trial clause was out and so the employee's dismissal failed to follow any proper procedures and was unjustified.
The employer was ordered to pay three months lost wages and $6,000 compensation.
An expensive outcome for the failure to give the employee the contract in enough time for him to get advice on it, and for not ensuring both the employee and employer signed before he commenced work. 
How much time is needed for getting advice can depend on the circumstances but at least a couple of work days would be the minimum. Allow more if the employee asks for further time. Their start date must be delayed if they have not yet signed.
Author: Alan Knowsley
Rainey Collins Lawyers
Tel (04) 473 6850
Fax (04) 473 9304
Read Full Post »
| | |
| --- | --- |
| Posted on 18 April, 2014 at 1:08 | |
DO YOU KNOW HOW AN RPO WORKS?
Recruitment Process Outsourcing is where an employer outsources or transfers all or part of its recruitment activities to an external service provider who specializes in this area (such as One21 - The Recruitment Outsourcer). We act as the 'internal' recruitment function for your company for either a portion or all of the job and can manage the entire recruiting/hiring process or just parts of it. 
We usually work very closely with the Human Resource or Hiring Managers as the recruitment arm of the business, manage any collaborative relationships with specialist recruitment agencies when necessary and take care of all the advertising and marketing of the role vacancy, all communications and arrangements with applicants and every other aspect of the recruitment process. 
An RPO does not charge a commission of the candidates annual salary, we are paid on an hourly basis or a fixed fee for the project and when we work with agencies they lower their commission to account for the fact that we are sharing the workload and they are benefiting from our client relationship.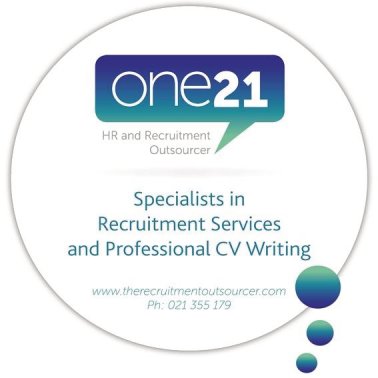 A properly managed RPO will improve a company's time to hire, increase the quality of the candidate pool and window of opportunity to attract the best talent, offer the latest in technology for marketing and applicant tracking systems, provide verifiable metrics, reduce cost significantly and improve on compliance. 
Thats us in a nutshell... :) 
But for a full list of the many tasks we take off your hands as an RPO then contact Kirsty Morrison
One21 - The Recruitment Outsourcer
For Better Employment Solutions
Read Full Post »
/